Back to all news
Killorglin town brings history to life in new digital trail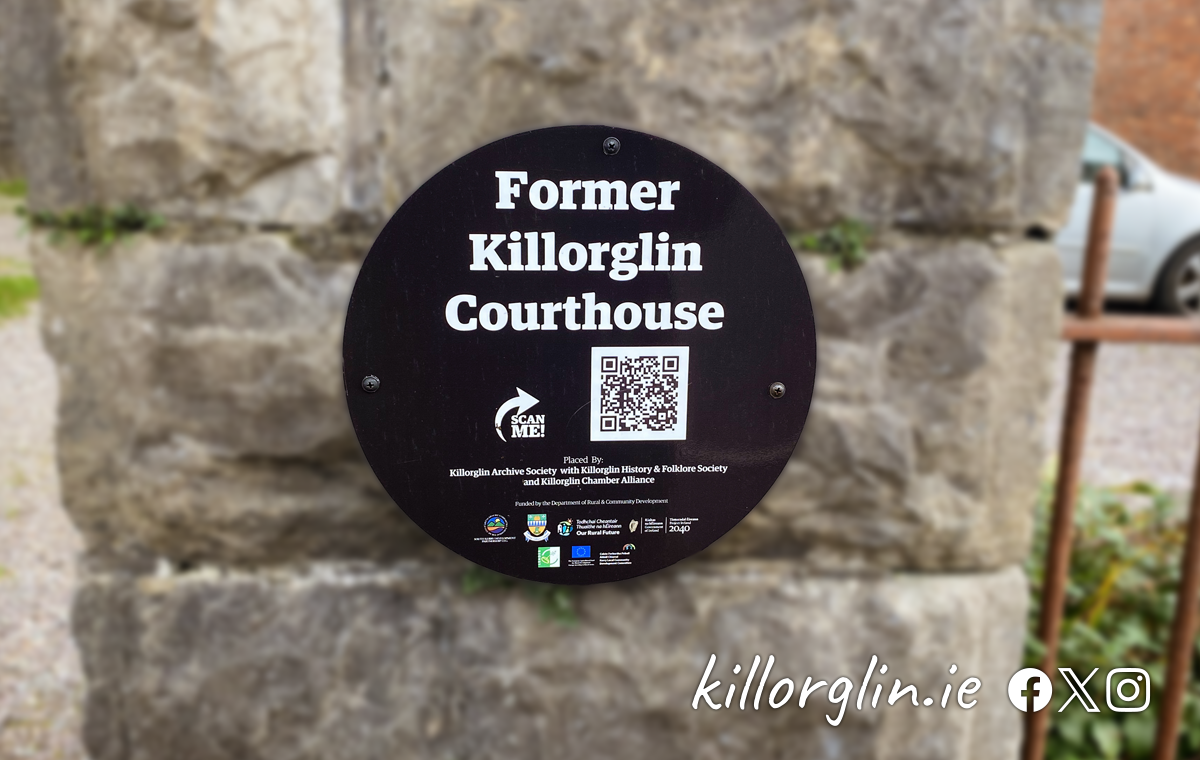 Killorglin is a historically and scenically unique place with hidden gems, now enhanced by a Digital Heritage Trail.
The town now has over 20 specific points of historical interest that tourists and locals can explore. Plaques have been placed on the buildings to access information on the history of each building and the people who lived there. Each plaque has a QR code that can be scanned via a smartphone, which links to the relevant information on the Killorglin Archives Society's website.
Josie O'Donnell of the Killorglin History and Folklore Society, a colleague of Sean O Suilleabháin, one of the drivers of the Kerry Way walk, has successfully completed The Killorglin Heritage Trail initiative with the help of the Killorglin Chamber Alliance, and the Killorglin Archive Society. Sean O Suilleabháin will be pleased with the accomplishment.
Examples include the following places of interest:
Birthplace of Tom Barry – Irish Republican and IRA Chief of Staff in the 1930s
Birthplace of Máirín Cregan – Irish Nationalist and famed author and playwright
The Bianconi Inn – an important staging post on the coaching route to the Iveragh Peninsula
The project was professionally assisted by Munster Technology University Tralee, who developed the customised software; Killorglin's own Slogadh Signs who designed the plaques, and Fexco's IT arm who built out the web pages.
Killorglin Archives Society, under the same LEADER initiative, have also installed 4 large television screens, placed in strategic positions around the town, that show the Society's material such as old photographs and videos portraying the history and people of the town.
The Digital Heritage Trail was launched by Minister for Education and Fianna Fáil TD for Kerry, Norma Foley.
The initiative was supported by the LEADER Rural Tourism Project run by the South Kerry Development Partnership and Kerry County Council.
You can read more about Killorglin town, its heritage, history and more at killorglin.ie/our-town/.