Back to all news
National Spring Clean 2020 will take place next Monday, June 8th, 2020
As Killorglin emerges from COVID-19 we're calling on all businesses & town centre residents to spring clean, get the town ready for reopening and let's create a sense of community pride.
We have a beautiful town, let's keep it looking that way! 
National Spring Clean 2020 will take place next Monday, June 8th, 2020.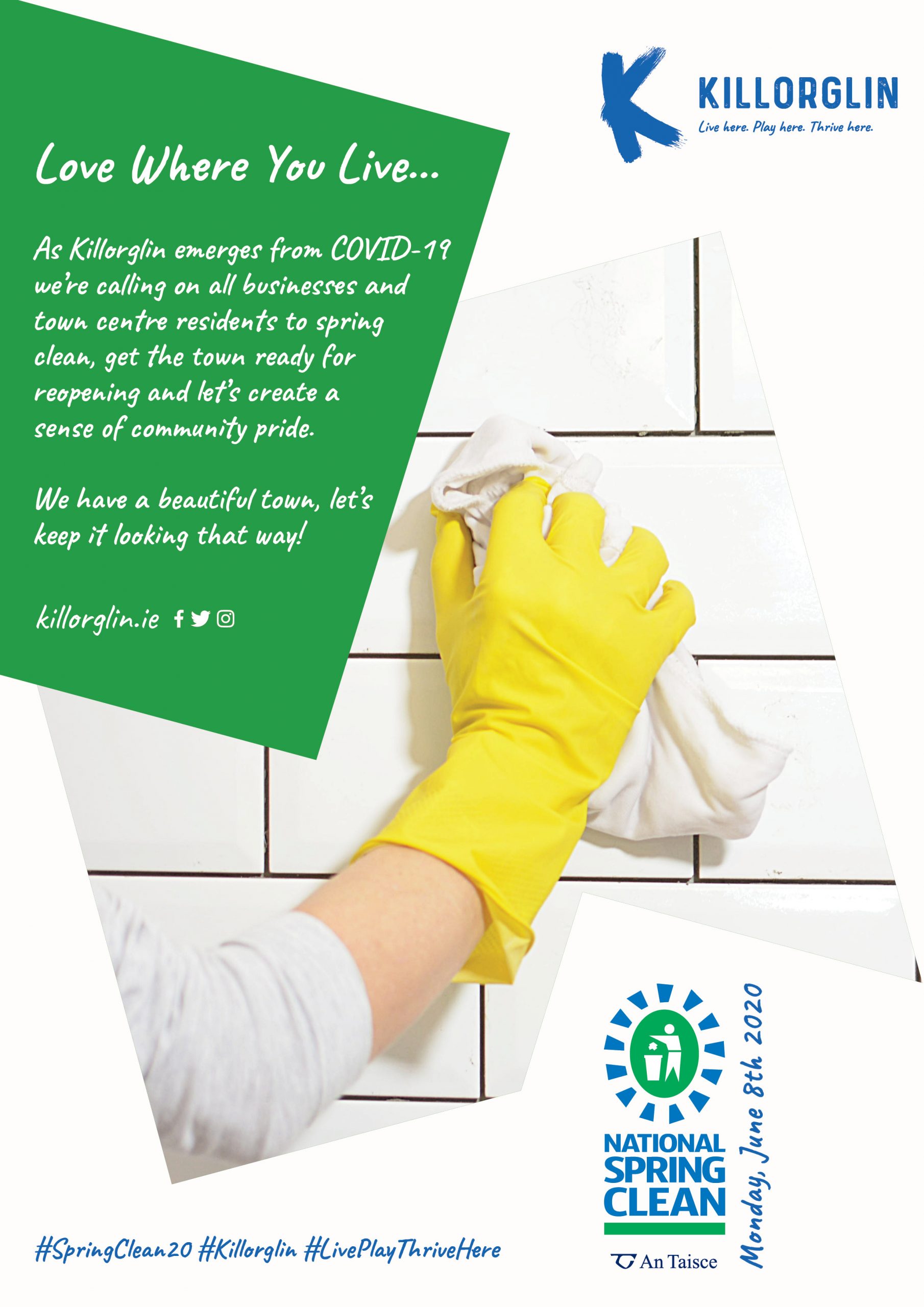 Join the conversation – Campaign hashtags are #SpringClean20 #LoveWhereYouLive #Killorglin & #LivePlayThriveHere
Please read H&S guidelines here.